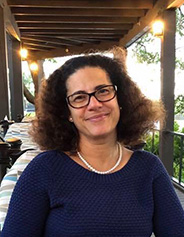 Nitzia Mueller
Property Manager
Nitzia Mueller is the Property Manager for Diamond Oaks Village in Bonita Springs, Florida.

She has worked for United Senior Services LLC and for Discovery Senior Living for 14 years as a Director, Resident Services, Home Health Care Administrator and Director of an Assisted Living Facility in Naples, Fort Myers and Orlando, Florida.

Prior to that, she worked with Taurus Investment Holdings, an international private equity real estate firm.

Nitzia is licensed as an Assisted Living Facility Administrator, licensed as a Real Estate Sales Associate and is licensed as a Community Association Manager.

She is married with two sons who are both serving in the United States Military, the older in the US Army the younger in the US Air Force.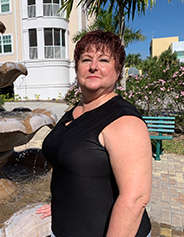 Wanda Bishop
Assistant Property Manager
Wanda Bishop is the Assistant Property Manager at Diamond Oaks Village. She has been with the company since September 2019. She has a background in management, customer service, sales and marketing.

"The best part of my job is interacting with our residents to solve an issue, answer questions and help them in any way I can."
Prior to Diamond Oaks Village, she worked at another Senior Living community in sales. When Wanda first moved to Florida 11 years ago to be closer to her mom, she started her own business teaching computer classes for seniors. This is where her love of working with seniors blossomed.
Originally born in New Jersey, then had the opportunity to move to Austin, Texas with her job, then moved to Atlanta, Georgia and now Southwest Florida. She enjoys the beach and gardening in her spare time.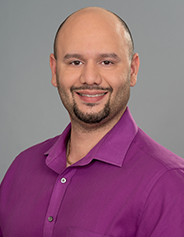 Tony Serrano
Field Marketing Manager
Tony was born and raised in Connecticut and has been a resident of SWFL since 2007. In his previous position, he worked alongside real estate professionals and investors for 10 years. There he has traveled to 43 states and gained a passion for Real Estate.
Tony has been with United Group for over 2 years now where he has mainly dealt in leasing and marketing. He has a background in customer service, sales, management, and marketing. He loves working with seniors and helping them find their slice of paradise. He is married with a son and when he's not working, loves spending time with his family.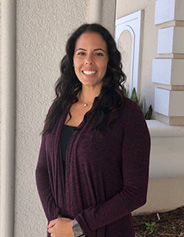 Leah Johnson
Leasing Consultant
Leah is a born and raised Floridian originally from West Palm Beach on the East Coast of Florida. She has traveled over many states and different countries which she credits to her inviting way of connecting with people. She received her degree in Resort & Hospitality Management from the local University FGCU and has ventured with her talents from Restaurants, Hotels, Wills/Trust/Estate Planning, Real Estate, Sales, and most recently the world of Senior Housing. She moved back to SWFL area in 2018 and began her journey Leasing with a Multi-Family community and soon found her comfort zone transitioning into Senior Housing. This past year she received her certificate and became an Accredited Residential Manager through IREM. She enjoys the connections she has made with each resident and the growing community surrounding. She is very excited for 2021, as she will be getting married to her wonderful Fiancé. In her free time Leah enjoys watching sports, cooking, dancing, and most of all being on the water.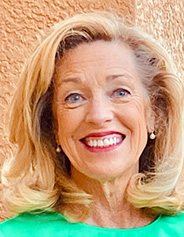 Jody Kisel
Leasing Consultant
My professional career was inspired early in life by my adventuresome spirit, although I was born in Northern California my Midwestern family values were instilled at an early age and my love for travel was inspired by my family's frequent cross country travels from Indiana to California by car, train and planes. After attending Indiana University South Bend Campus, it surprised no one that I choose a career in the travel industry starting with Simmons Airlines in the Yield Management Department which operated regional routes for Northwest Airlink and American Eagle from the Corporate offices in Chicago. From one windy city to the another my next assignment was Traverse City, Michigan, managing the challenging airlift for 3000 attendees for the 1987 Governor's Convention. Upon completing the assignment my travel career evolved from Yield Management to Corporate & Group travel to Domestic & International Incentive Travel selling an average of 1.5 million annually and specializing in award trips for dealers of RV and Mobile Home manufacturers in the United States, some of my top clients were NBD Bank, Newmar, Gulfstream, General RV, Skyline and Four Seasons. With more than 15 years of destination expertise throughout Canada, Hawaii, Mexico, Europe, the Caribbean and Costa Rica I was a true road warrior, averaging 250 days per year away from home. In 2004 my husband transferred from Elkhart, IN. to Houston, TX., and the timing was perfect to consider a new career that would allow me to stay closer to home and family.
This is when I discovered my passion for Senior Living and helping seniors navigate through the ever-changing challenges of retirement living. In Houston I spent 5 years with Horizon Bay learning about senior living and how to best serve the needs of my seniors with strong customer service skills and a belief that flexibility and change are essential to success. Also, that willingness to adjust to every situation is essential to life and work. This philosophy has allowed me to achieve true success that is measured by relationships and the ability to make positive impact for people.
With the sale of Horizon Bay a new opportunity presented itself in Acquisitions with Holiday Retirement and owner/management company operating IL communities exclusively until acquiring 23 Assisted Living & Memory Care communities. Starting as a Sales Specialist for 2 years then Regional Sales Manager for 3 years my responsibilities included, sales and marketing for the 9 to 23 communities covering 4 states including Michigan, New York, North Carolina and Florida and returning to the status of road warrior. Within 5 years all communities were added to various portfolios and sold making change once again imminent. For the first time in my career, I was able to focus solely on family and friends and cultivating my passion for travel, cooking and people. Time was well spent with my only son Justin, his wife Deanna and my delightful grandchildren Caden and Isla. I was able to step in and help my aging parents who have been married 70 years with their transition to Assisted Living together.
Today, I am happy to find purpose close to home, commuting just 7 minutes to work at Diamond Oaks Village. As the newest Leasing Consultant, I am always ready for a challenge and excited to be back in my element…helping seniors make important life choices that positively affect them and their families.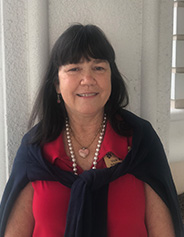 Vicki Burnett
Lifestyle Coordinator
Vicky has been with United Group of Companies since June of 2020. She has 17 plus years of experience in event planning and has a degree in Early Childhood Development.
Vicki loves planning events, decorating, crafting, and creating memorable moments for her residents.
Prior to Diamond Oaks Village, Vicki has worked with seniors and in planning events and activities for several years. One of her favorite past experiences was planning the holidays and making special crafts with residents to hand out.
In her leisure time she enjoys spending time doing crafts, sewing, and spending time with her family, husband David, son Austin and grandsons Remington and Colt.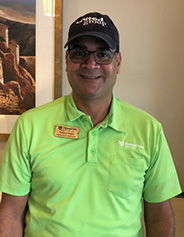 Francis Mejia
Maintenance Supervisor
My name is Francis Mejia, I'm the maintenance supervisor at Diamond Oaks Village in beautiful, Bonita Springs FL. I'm flexible and dependable at my job with 16+ years of experience. I have been working for United Group for 5 years.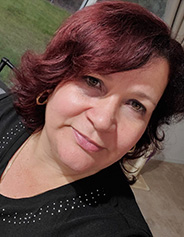 Doriada Viamonte
Porter
Hello, my name is Doraida Viamonte. I was a Pharmacist in Cuba for many years before I moved to the United States. I have a daughter who is currently completing her Masters in Behavioral Analysis. I have been working at DOV since September 2018 as the only housekeeping for the whole property. I also work as a Home Health Assistant for another company and enjoy going fishing in my free time.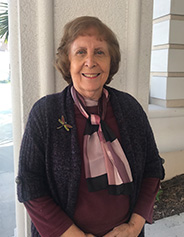 Karen Hazelhorst
Concierge
Hello, my name is Karen Hazelhorst.I am the concierge at Diamond Oaks Village since February 12th 2018. My job is to make sure all of our residents a
partment needs are taken care of. Before working for Diamond Oaks Village I had retired from the banking industry.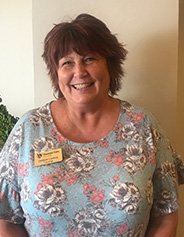 Debbie Conroy
Concierge
Hi my name is Debbie Conroy, I started working at DOV on October 1, 2020 as a part time concierge.
I love my job and staff! And the residents are all so nice. I have learned a lot about senior living and
I am very happy to be here at DOV helping and learning more about our residents.
I moved to Florida 5 years ago, I am originally from New Jersey.
I love to go to the beach and the pool, and I just love the Florida lifestyle.